Filmed trance, sound
Shot in Super 8

Production: France

Release: 31st March 2022

Based on a proposal by Camille Guibert

Music: Outro Aho Ssan (2020)

At the end of 2021, I went to Paris to film the choreographic work of Camille Guibert. His work aims to embody and show trance, to bring it back to ritual and performance. I filmed one of his performances, his trance process, which he aims to perform in front of an audience.
To approach the body, to observe it from different angles and in states that we don't have the opportunity to be confronted with, is what attracted me to the project.
Festivals / Screenings:
Gallery Echomusée La Goutte d'Or
, Paris, France - 31 March 2022
Le Bloc
, Poitiers, France - 31 March to 23 May 2022
TANZAHOi International Festival for Dance
, Hamburg, Germany - 03 November 2023
Mov'in Cannes
, Dance Festival Cannes, France, 30 November 2023
Three Months at RockOpera Praha
Experimental documentary
Shot in Super 8

Production: Prague, Czech Republic

Release: 22nd October 2021

From March to June 2021, I lived in Prague and made a documentary for RockOpera Praha. I captured the daily life of the place, some recordings, the shooting of a video clip, a photo shoot. I also filmed the shows that were being broadcast live on Facebook (the operas were not yet taking place at that time). And I captured the details of this very special place. I played with the different speeds of my camera, mixing 18 frames per second and frame by frame, letting certain details last or letting the images follow one another. I captured lights, textures, composing with the work of the RockOpera artists, with their bodies, their gestures, their materials.
The documentary is split screen, alternating sequences of daily life and shows. It is accompanied by a music being created specifically for the film.

The film premiered on 24 June 2022 in Prague.

They talk about it: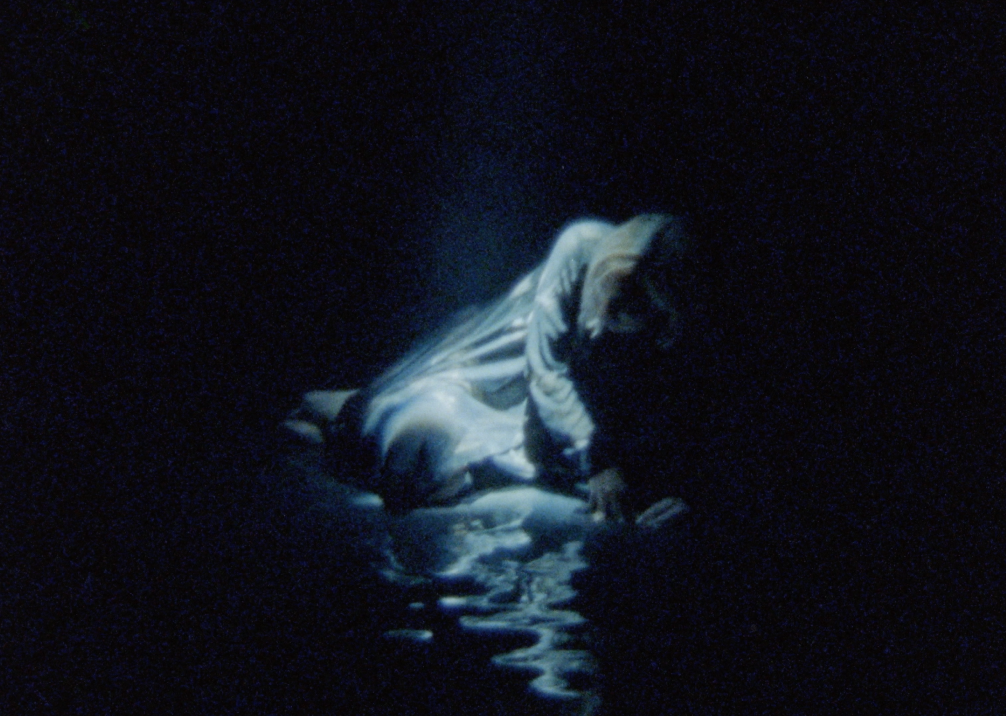 Experimental fiction
Shot in Super 8

Production: France

Release: 2nd October 2019

With:
Ludivine Herbreteau
Matthieu Bethys
Théo Humeau
Lauren Oliel

This is a film about encounters.
A film about details from these encounters.
About those stories that are gone.
Those stories that did not happen.
This is a film about desire.

This film was made during my Master's degree in Cinema at Paris 8 University, under the direction of Damien Marguet.

This film shows a wandering in different places, mixed with two masculine figures and a feminine figure dancing in the blur of a party. These masculine figures and these places embody the memory of these encounters evoked by the voice-over.


Festivals 2020-2021:

Serge Daney Prize and Serge Daney Diffusion Prize, Paris, France
Pugnant Film Series, Athens, Greece
Scèn'art en court Festival, Rennes, France
Unknown Film Festival, Ekaterinburg, Russia
Diversions International Short Film Festival, Sveti Ivan Zelina, Croatia
Altered Images Film and Music Festival, London, United Kingdom
Ce l'ho corto Film Festival, Bologna, Italy
Fisura, International Festival of Experimental Film & Video, Mexico City, Mexico
Screener Short Films, London, United Kingdom
Analogica, Bolzano, Italy